Ask any diver and they will tell you the Rescue course is the best course they have ever taken! No other course will prepare you for stressful situations like the Rescue course. Building upon what you've already learned in the Open Water Diver course, this course expands on what you already know about how to prevent problems, and how to manage them if they occur. Your comfort level with diving will dramatically improve with this certification!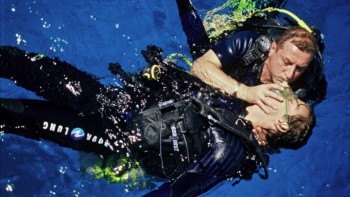 Course Fee: $395
(Includes Online Learning)
What You Learn
Self rescue
Recognizing and managing stress in other divers
Emergency management and equipment
Rescuing panicked divers
Rescuing unresponsive divers
Prerequisites
To enroll in the NAUI Rescue Diver course, you must:
Be 12 years or older
Have an Advanced certification (or have a qualifying certification from another organization)
Be trained and current for first aid and CPR within the previous two years (Ask us about Emergency First Response CPR and first aid courses in the area).