NAUI Instructor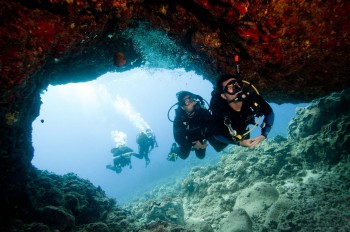 If you are interested in becoming a fully certified SCUBA instructor you can do it right here in Idaho.
To get the details of what it means to be a NAUI SCUBA Instructor you will want to call into the shop and schedule a one on one consultation with Charlie.
Course Fee: $1,295
(Includes Online Learning)
Prerequisites and Requirements
Age – Minimum is 18 years.
Experience – Specified for each Leadership course. Required logged dives shall be varied in environment and depth.
Rescue Certification – At a minimum, Scuba Rescue Diver certification is required except for Skin Diving Instructor, for which a lifeguarding certification is adequate.
CPR & First Aid Certification – Current certification or verified competency in CPR and First Aid is required for registration. Certification training shall include one person adult CPR, infant/child CPR, two person CPR and the use of rescue breathing barrier devices, e.g. pocket mask®, face shield.
Medical Approval – Verification of good physical condition as documented by a medical examination and unconditional approval for diving by a licensed physician within the preceding 12 months.
Administrative Requirements – Submit a complete course application, provide and be responsible for dive gear suitable for open water and provide all required texts and materials.
Certification Requirements
Meet all course prerequisites.
Be currently certified or have verified competency in CPR and first aid.
Complete all portions of the course.
Meet all course administrative requirements.
Pass the applicable leadership exam with a score of 75% or better.