Open Water Diver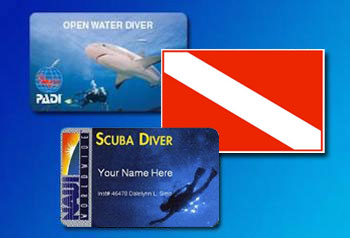 NOT ALL DIVERS ARE CREATED EQUAL! IF YOU WANT SUPERIOR EDUCATION THEN YOU HAVE FOUND THE RIGHT PLACE!
Your new adventure begins with the NAUI Open Water Diver certification course which gives you a license to dive. Upon successful completion of our first level course you will be issued a certification card that is valid anywhere in the world for dives up to 100 feet and never expires! And, we pride ourselves in producing safe, confident and prepared divers!
---
Your Open Water Diver Certification course also includes the NITROX certification course at no additional charge. This is a $200+ value

OPEN WATER DIVER COURSE + NITROX SPECIALTY COURSE
---
Course Fee: $499
Buy Now
INCLUDES:
Online Learning Course for Scuba Certification
Online Learning Course for Nitrox Certification
Tanks, Regulators, BCDS, Wetsuits, Weight are provided
Instruction
Pool fees
Digital Certification card for both courses
2 COURSES FOR THE PRICE OF ONE!
Student Diver Gear Requirements: Scuba grade Mask, Fins, Snorkel and Boots. Snorkeling gear typically purchased at Costco, Sports authority, etc is NOT acceptable and will NOT be allowed. Scuba grade snorkeling equipment can be purchased or rented from Boise Scuba Center. Rentals are $50. Purchases start in the $300's.
DO NOT PURCHASE EQUIPMENT ONLINE! OUR PRICES ARE INTERNET COMPARABLE AND WE CAN FIT YOU WITH THE CORRECT GEAR. WE ALSO GUARANTEED FIT AND WILL TRADE ANY PIECE IF IT DOES NOT WORK FOR YOU.
Here is how a course typically works:
ACADEMICS
Your course starts the day you come in to sign up! Our entry level course includes FREE ONLINE LEARNING. Some places charge up to $179 extra for this feature but we include in the cost of your course. You will simply go online, register, and begin your course. This includes video segments, text, and online quizes. At the end you will take the final exam online. Once passed it will generate a completion form and you will be ready for the pool dives.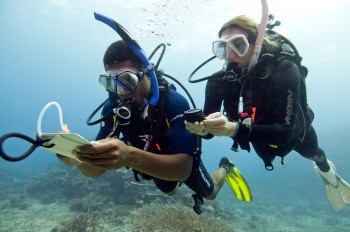 Online Learning:
Allows you to progress at your own pace
Allows for more pool time
Eliminates classroom boredom
Open book tests
POOL DIVES
Student divers take their first breath in the shallow water pool the the West YMCA located at 5959 Discovery Place. As you learn, you will progress to the 13′ deep end where you will practice all the skills necessary to make you safe and comfortable in open water. The YMCA has a huge pool so we always have plenty of room to operate in.
The NAUI scuba course is an expanded open water diver course. We teach all the same skills as PADI but in addition we teach:
Rescue skills. You will learn how to deal with injured divers at the surface, unconscious divers underwater, and panicked divers at the surface. Skills generally learned in the Rescue Course.
Weight drops from depth, not at the surface.
Ditch and don and bail out techniques.
Divers are much better trained after completing the NAUI Scuba Diver course. The certification is valid for a lifetime and anywhere in the world.
OPEN WATER
This is the fun part! Now you get a chance to put your skills to use in a real environment. It has always been our goal to expose divers to the best open water experience possible. In the summer months we dive a variety of site including Lucky Peak, Quinn's Pond, Arrowrock lake, etc. In the colder months, October-May, we dive in a Geothermal lake near Wendover, Nevada. It is almost 60′ deep, water comes from the bottom at 90 degrees, and there are fish and boat wrecks lo look. It has platform in which we conduct the scuba skills and rope courses  to do swims. Unlike Homestead crater, it is a realistic Open Water dive.
Students must be able to pass a basic swim test. This swim test includes:
Must perform 2 laps in the swimming pool. Can use any stroke and there is no time limit.

Must perform a 1o minute deep water survival. Can float, tread water, or swim 

75′ underwater swim. Don't worry…we will get you through it